Dalkena is an unincorporated community in the southern part of Pend Oreille County, Washington, along the western shore of the Pend Oreille River.
Geography
Edit
Usk is northwest, Furport and Wolfred are east, and Deer Valley is southwest.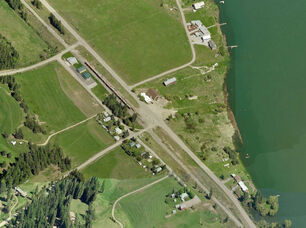 The name is a composite from Dalton and Kennedy, two of the original mill owners who set up shop there. Today the mill no longer stands and the area is rural residential with some agriculture, and a few churches.
Ad blocker interference detected!
Wikia is a free-to-use site that makes money from advertising. We have a modified experience for viewers using ad blockers

Wikia is not accessible if you've made further modifications. Remove the custom ad blocker rule(s) and the page will load as expected.