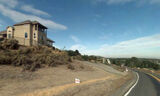 Highland is a census-designated place (CDP) in Benton County, Washington. The population was 3,388 at the 2000 census. Highland is a residential area south of Kennewick.
Geography
Edit
According to the United States Census Bureau, the CDP has a total area of 27.6 square miles (71.6 km²), of which, 27.6 square miles (71.5 km²) of it is land and 0.04% is water.
Highland about 132.4 miles from Spokane and 174.1 miles from Vancouver. It is only 5.6 miles from Kennewick which provides the city with modern services such as media and healthcare.
Highland, WA climate is warm during summer when temperatures tend to be in the 70's and very cold during winter when temperatures tend to be in the 30's.
The warmest month of the year is July with an average maximum temperature of 89.30 degrees Fahrenheit, while the coldest month of the year is January with an average minimum temperature of 28.00 degrees Fahrenheit.
Temperature variations between night and day tend to be moderate during summer with a difference that can reach 28 degrees Fahrenheit, and fairly limited during winter with an average difference of 15 degrees Fahrenheit.
The annual average precipitation at Highland is 8.01 Inches. Rainfall in is fairly evenly distributed throughout the year. The wettest month of the year is December with an average rainfall of 1.16 Inches.