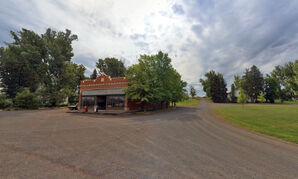 Hooper
 is an unincorporated community in 
Whitman County
, 
Washington
.
As of 2016, all the roads in town are gravel or dirt except the main road.
Geography
Edit
Directly to the west is Hooper Junction and Washtucna. East is Gordon, Pampa, Jerita, and LaCrosse. To the southeast is Shreck and Hay. North is Benge and northwest are the former railroad stops of Ankeny and Mack.
Hooper was named around 1883 for early settler Albert J. Hooper.
Hooper is a tiny company town that was built by the McGregor Company in hopes that it would become a city built on the sheep-raising industry. The McGregor Company has been operational since 1883 and now has their headquarters in Colfax.